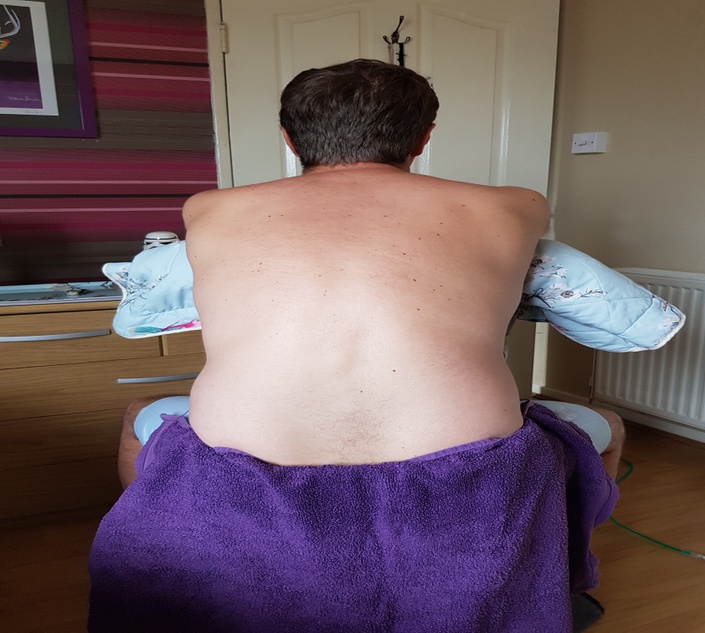 Back massage for carers and couples
Everything you need to feel confident to massage your loved ones and reduce pain and stress levels!
Are you a carer?
Or maybe you have a loved one who is suffering from a chronic or life limiting condition?
And would like to learn more about complementary therapies and how they work to help reduce physical symptoms, stress, anxiety, and sleep problems.
Maybe your a couple or close friends who would love to learn how to give each other a safe and nurturing back massage.
Maybe you would like to afford booking more regular professional treatments but just don't have the financial capacity- learning how to massage each other can maintain your physical and emotional health in between treatments.
From experience Maureen recognises how much self-healing she needs to do on a daily basis and is so very lucky she has the knowledge, skills and expertise to apply this on a day to day basis.
That's exactly why she created this course for you.
You'll find everything you need to start your massage journey.
Helping your loved one through the power of touch to reduce their suffering and symptoms.
And reconnecting your relationship! (being a carer can be tough).
Have fun learning this new skill to add to your lifestyle and reap the benefits on an emotional and physical level through the power of touch!
On this course you will learn:
How to perform a safe, nurturing back massage treatment for your loved one.
Variety of safe massage techniques such as Effleurage & Sliding, Flat -iron knuckling, Wringing, Skin-rolling, Shaking & Vibrations and position of bony landmarks to avoid.
What oils to use.
Safe hygienic practices including PPE for immuno-suppressant people.
The history & development of massage
The benefits of massage
Contraindications to massage
Entry requirements
There are no entry requirements for this course. This is available to both the beginner and existing therapists wishing to gain further knowledge and update their skills.
Here's how it works
Check out the course curriculum by scrolling down.
The course is delivered by massage expert Maureen Bonner & Carer & massage beginner Danny McCaskill in easy to follow fun videos, there's even a downloadable treatment PDF, easy to read information in the lessons and a couple of fun quizzes.
You'll meet them inside the course, and they'll be sure to put you at ease and there infectious enthusiasm will rub off and you'll be feeling relaxed and confident to start practicing the massage movements and enjoy helping your loved one feel better and you'll also feel good doing the treatment, getting into a nice medative zone!
Preparation for your treatment

online checklist
Model
Good internet connection
Up To date browser
Equipment for the massage
Chair, bed, stool, or table with stacked pillows, massage couch or chair. (whatever you have there's no need to invest in any fancy equipment)!
Massage oil or balm
Sufficient bedding, towels, pillows, blankets to make your loved one comfortable and keep warm during treatment.
Hand sanitiser, wipes.
Extra equipment- PPE (dependant on model, their treatment etc. and Covid-19 guidance)
Watch the lessons and practice getting comfortable and the massage techniques in preparation for the full treatment.
Your ready now!
We've recorded the live zoom- the video is uploaded inside the course for you to complete your treatment when the time is right for you.

You'll also have lifetime access to all the material and watch it as many times as you like and be guided by us everyday if you wish too!
You'll be starting your journey, transforming your life, feel balanced and energised, reducing symptoms, supported by each other through the power of touch therapy!
If this sounds like the course you've been looking for, then please sign up on this page to start adding to your skill set. We're really looking forward to helping you to gain this specialist knowledge and these valuable skills to heal your loved one and connect your relationship again, have fun learning these new skills to add to your lifestyle!

Maureen & Danny
P.S. Got questions? Check out the FAQ section below for lots more detail.
Your Instructor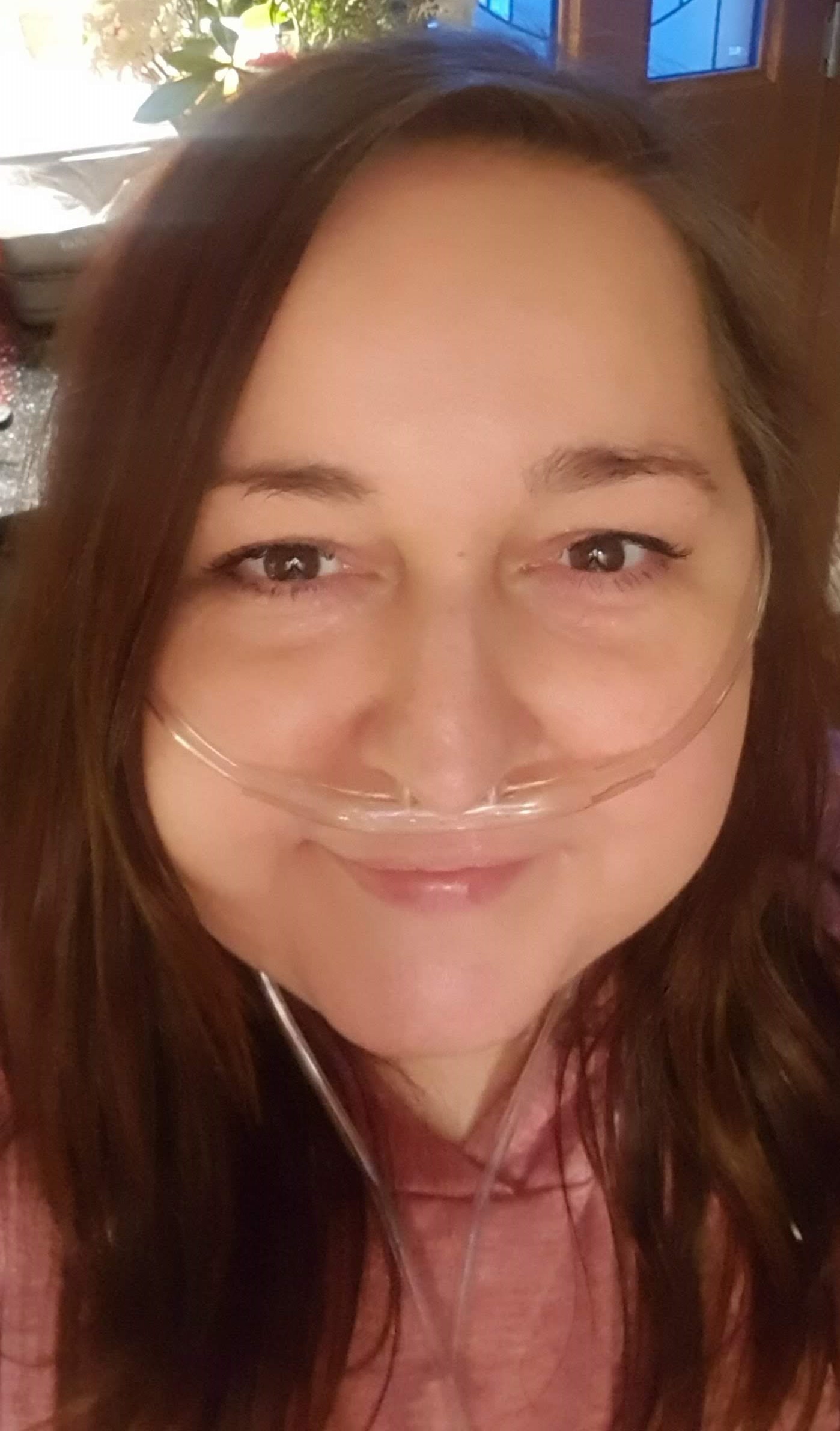 Maureen Bonner is an experienced oncology massage expert since 2001 and has been recognised by the industry's regulating associations for her inclusive and supportive teaching style and contribution to the Education of Complementary therapies and Oncology Massage by the Federation of Holistic Therapists (FHT) Tutor of the Year 2018 Finalist at the FHT Excellence awards.
It all started in the year 2000 when she trained in Complementary therapies and Beauty Therapy.
Ironically she's spent the past 20 years of her career, researching and providing treatments to those with cancer and life limiting conditions and complex health needs, resulting in START with touch Oncology massage level 3 vocational training becoming a recognised qualification in the industry, accredited by FHT and ABT and she has taught all over the world.
Now Maureen is advocating from a patient/ clients point of view as she applies all her expertise into symptom managing her condition using various complementary therapies, reducing the amount of medication and severity of reactions and symptoms from her terminal rare interstitial lung disease.
Early in her career she volunteered at a local hospice where she worked along with medical professionals to show the benefit that massage and other complementary therapies had on the wellbeing of patients. At the same time, she was able to show that massage therapy helped with various symptoms that cancer patients were going through with the effects of their treatments.
Maureen has also been involved in working with the elderly in nursing homes with patients suffering from dementia and Alzheimer's. Other groups she has worked with include the local fibromyalgia group, people with sight, hearing and speech impairments, and various other groups which support people with a number of disabilities. She also has a massage clinic, the Holistic Clinic which she has been running for over 10 years. Before that, she operated a mobile therapy clinic which was also involved in corporate work throughout the Central Scotland area. Through this, she delivered therapies and health relief functions, meditation sessions and mindfulness lectures. Furthermore, she is also a practicing Nicherin Buddhist and this is where her passion for inclusiveness comes from.
Throughout her career she has continued to develop herself professionally, obtaining many certificates in training on various massage skills, learning Eastern methods as well as advanced Western methods. She also works with energy, been involved with crystals from a very young age, (around the age of 5) and meditation. She is also a Reiki and Seichem Master.
Maureen tells an up to date story here on YouTube why you see her wearing an oxygen canula, and in her own words her "big baw face" appearance has changed because of the life saving medication she is on to help extend her life, enabling her to have even one more extra day joyfully living doing what she loves most. Supporting and teaching others within the complementary therapy industry.
Maureen is looking forward to being your tutor and helping you fulfil your ambitions as she has hers, and welcomes the opportunity to share her knowledge and enthusiasm with you while supporting your journey and helping you to achieve your dreams.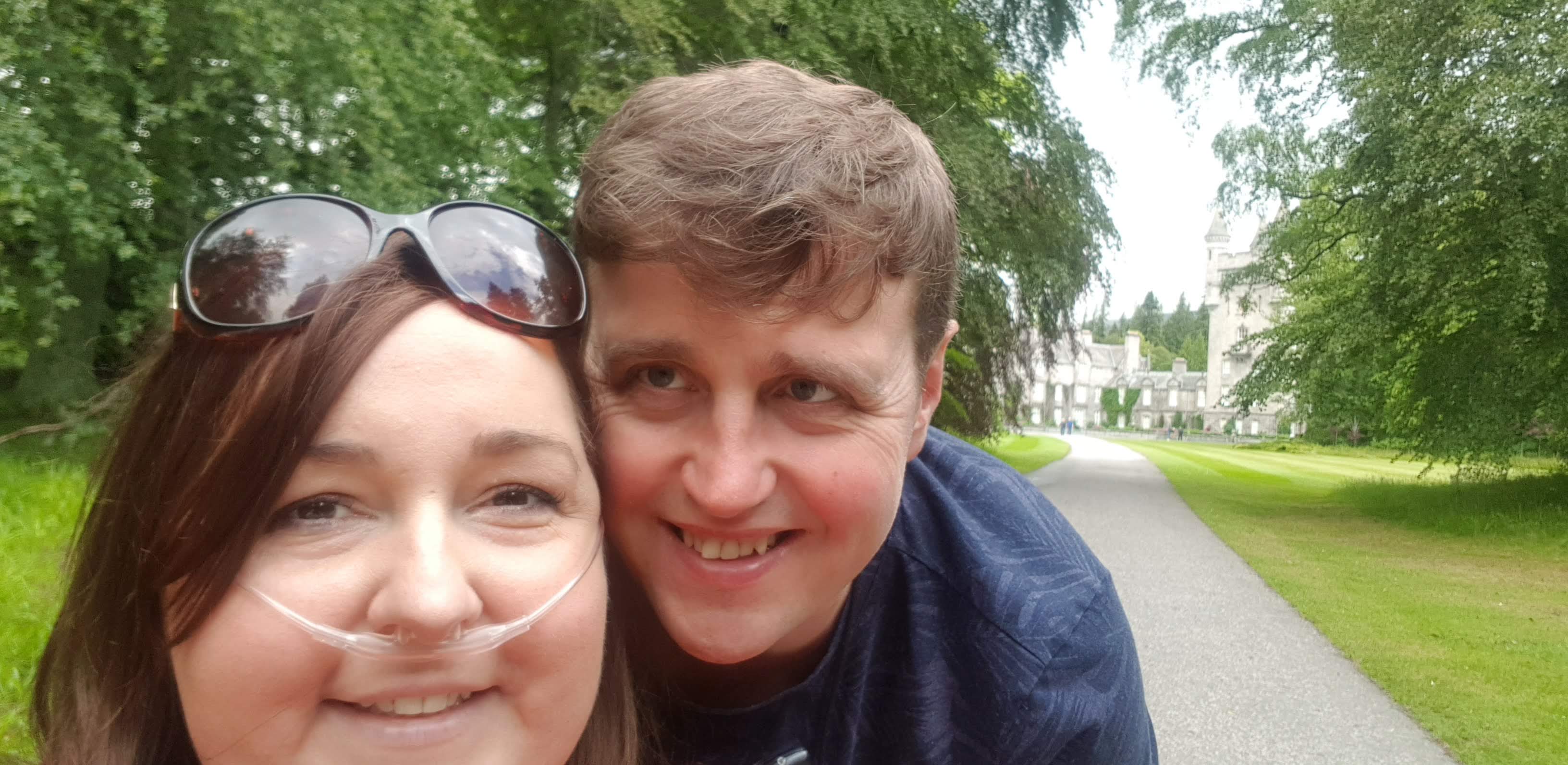 Hello my name is Danny, Maureen's husband. I work as a gas engineer but have gone part-time in order to care for Maureen. Helping Maureen go about her day-to-day life and now also helping out within the start with touch team, helping others achieve their goals. I've always helped out in the business anyway, most of you will at least recognise my back as the model in most of the training course videos and also in the classroom setting when we taught face to face.
My intro to massage was when I first met Maureen and she helped fix my back and ever since then I have had regular massage so I know all too well the benefits I get, and to all the therapists out there, thank you! During the start of the pandemic when everyone was under house arrest Maureen took me through my crystal and reiki training to add to my meditation teachers training which I completed in 2015.
You may wonder why a gas engineer wants to learn this? Well I have a keen interest in all things supernatural and went on regular ghost hunts before the world went into lock down. Intrigued by all things paranormal so crystal and reiki to me falls into a sort of supernatural category.
Part of the reason for helping out a bit more is to bring more courses to not just you high-flying therapists but to also people who maybe want to help a loved one or a partner but not sure how to, trust me when I say,
" If I can do it! You can do it! Everyone can do it!" (Quote from Rocky IV).
As well as being just 'the model' you 'll see me more participating in the lesson videos and photos as we create and develop new course material to help other carers and couples like us. I take my share in the admin duties, replying to email queries, bookings and any technical difficulties. With Maureen still answering all your questions, to any 'on the job' queries.
Course Curriculum
Hi from Maureen & Danny
Available in days
days after you enroll
How can massage help
Available in days
days after you enroll
Preparation
Available in days
days after you enroll
Frequently Asked Questions
When does the course start?
You'll get access straight away to the course to get started.
How long do I have access to the course?
How does lifetime access sound? After enrolling, you have unlimited access to this course for as long as you like - across any and all devices you own.
What if I am unhappy with the course?
We would never want you to be unhappy! If you are unsatisfied with your purchase, contact us in the first 14 days and we will give you a full refund.
What support is available after I have completed the course?
The START with touch ethos is built around support, and it is our policy to support students as long as you need it. We have various ways in which we do this. The most valuable support can be found on the closed Facebook group where you will receive tips, encouragement and support for every aspect of your therapy journey from Maureen Bonner, Danny McCaskill and other therapists who work within the industry. You are not alone, "let's do this together!"
What if I can't make the live zoom @ 1130 on Saturday 4th September 2021?
Don't worry, the video will be uploaded within the course content for you to complete your treatment when the time is right for you. You'll also have lifetime access to all the material and watch it as many times as you like and be guided by us everyday if you wish too!
What equipment will I need to invest in to carry out a back massage treatment on my loved one?
There is no need to invest in anything start with what you have! A Chair, bed, stool, or table with stacked pillows, massage couch or chair. Massage oil or balm. Sufficient bedding, towels, pillows, blankets to make your loved one comfortable and keep warm during treatment. Hand sanitiser, wipes. Extra equipment- PPE (dependant on model, their treatment etc. and Covid-19 guidance)