Oncology Massage Level 2 & 3 Vocational Training
Feel confident to massage someone with cancer- become a Certified Oncology Massage Specialist!
Enroll in Course
Course Prerequisites
This course is only available to qualified massage therapists with a level 3 minimum body massage & A&P qualification and to those who have successfully completed START with touch Level 1 Oncology massage theory course.
Congratulations on passing the Level 1 Oncology massage theory course.
I am looking forward to seeing you on the day of your course, and supporting you through your oncology massage journey.

Level 2 - Practical Day Training

Consultation
Treatment Plan using APP formula
Oncology massage
Restorative touch
Lymphedema risk routine
Case study preparation

It is important to us that you get the one to one you deserve, that's why we only take small classes of no more than 6-8 students at our venues.
What do I need to bring on the practical day?
1 set of bed linen,( 2 large towels, bed cover and 1 or 2 hand towels)including 1 pillow/bolster. If you are travelling from another country, find out what linen you can borrow from your accommodation. When registering for your practical day, you will be asked if you are able to bring all the items on the list. If you are able to transport extra pillows or linens, this will be helpful too. All our venues have close parking and drop off points for loading.
Wear loose comfortable clothing, tunics are not compulsory.
You can contact us by email at [email protected] if you require any in-house salon or spa training, additional dates or would like to host a course at your venue. Looking forward to supporting your massage journey.

Scottish venue course dates:
START with touch Head office, 8 Meadow Street, Falkirk, FK1 1RP
Sunday 13th October 2019 *Fully Booked
Sunday 8th December 2019

Friday 7th February 2020

Saturday 18th April 2020

Sunday 5th July 2020

Friday 2nd October 2020

Norwich venue course dates:

The Norwich wellbeing centre, 15 Chapelfield East, Norwich,NR2 1SF
Sunday 8th December 2019 * places available
Sunday 29th March 2020
Sunday 7th June 2020
Sunday 6th September 2020
Sunday 6th December 2020
Manchester venue course dates:
The old courthouse, The full spectrum centre, Chapel Street, Dukinfield, Greater Manchester, SK16 4DY
Monday 25th November 2019 * 4 places available

Monday 17th February 2020

Monday 18th May 2020

Monday 17th August 2020

Monday 16th November 2020

After successfully completing the level 2 practical training, your tutor will be on hand to support you to complete your case studies.

You also have lifetime access to our closed facebook tribe.

Level 3 - Mentored Case Studies

Complete 3 case studies
Congratulations, you're now a Qualified Oncology Massage Specialist!
A follow up call will be scheduled after successful completion of your level 3.
Supporting our students is top of our list.

Your Instructor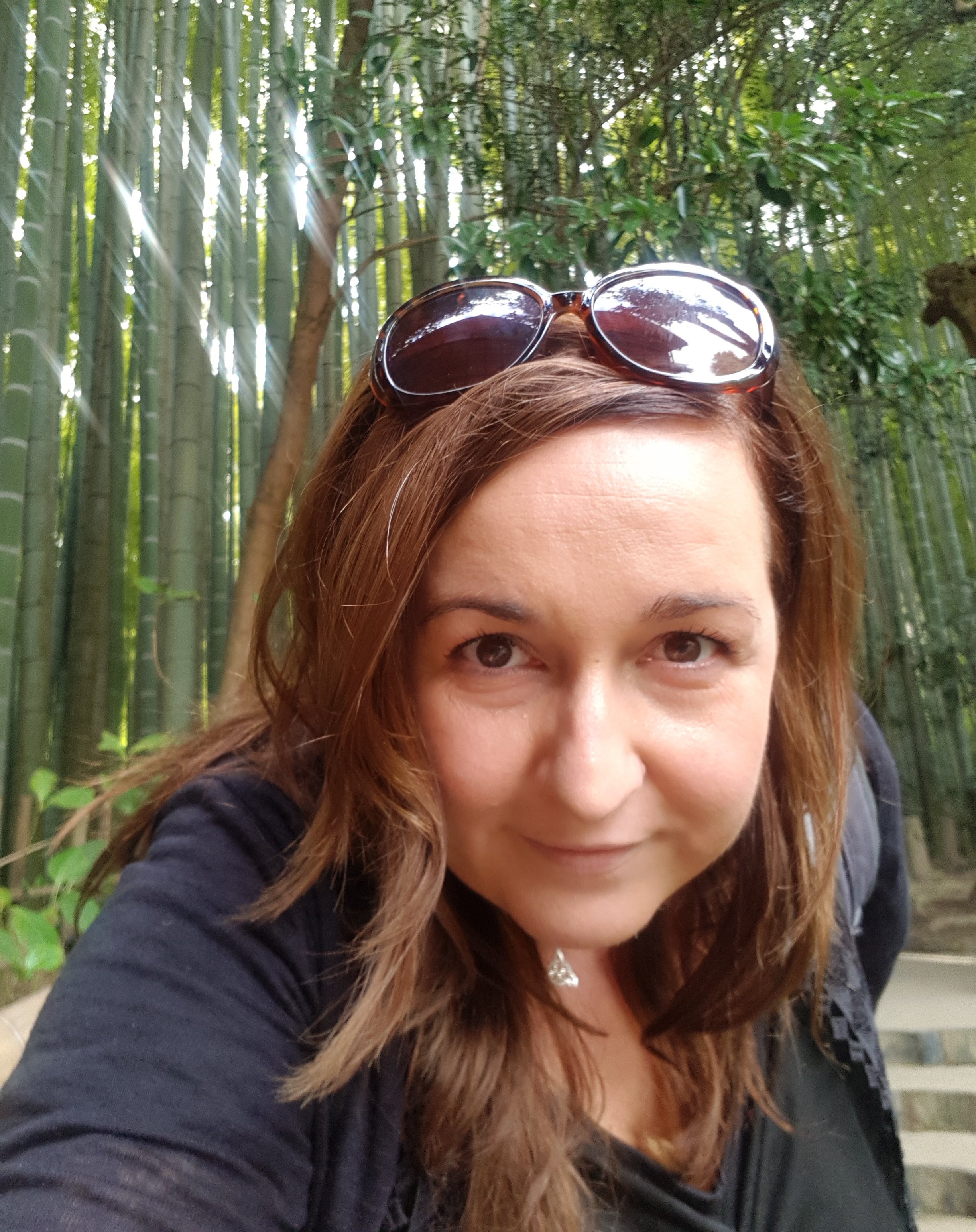 Maureen Bonner is an experienced oncology massage expert with over 18 years' experience under her belt and has been recognised by the industry's regulating associations for her inclusive and supportive teaching style and contribution to the Education of Complementary therapies and Oncology Massage by the Federation of Holistic Therapists (FHT) Tutor of the Year 2018 Finalist at the FHT Excellence awards.
It all started in the year 2000 when she trained in Complementary therpaies and Beauty Therapy. From then on, she began to work with people using complementary therapies, particularly those with a range of disabilities, health conditions and cancer.
Early in her career she volunteered at a local hospice where she worked along with medical professionals to show the benefit that massage and other complementary therapies had on the wellbeing of patients. At the same time, she was able to show that massage therapy helped with various symptoms that cancer patients were going through with the effects of their treatments.
Maureen has also been involved in working with the elderly in nursing homes with patients suffering from dementia and Alzheimer's. Other groups she has worked with include the local fibromyalgia group, people with sight, hearing and speech impairments, and various other groups which support people with a number of disabilities. She also has a massage clinic, the Holistic Clinic which she has been running for over 10 years. Before that, she operated a mobile therapy clinic which was also involved in corporate work throughout the Central Scotland area. Through this, she delivered therapies and health relief functions, meditation sessions and mindfulness lectures. Furthermore, she is also a practicing Nicherin Buddhist and this is where her passion for inclusiveness comes from.
Throughout her career she has continued to develop herself professionally, obtaining many certificates in training on various massage skills, learning Eastern methods as well as advanced Western methods. She also works with energy, been involved with crystals from a very young age, (around the age of 5) and meditation. She is also a Reiki and Seichem Master.
Maureen is looking forward to being your tutor and helping you fulfil your ambitions as she has hers, and welcomes the opportunity to share her knowledge and enthusiasm with you while supporting your journey and helping you to achieve your dreams.
Course Curriculum
Venue
Available in days
days after you enroll
Consultation
Available in days
days after you enroll
Positioning and supports
Available in days
days after you enroll
Frequently Asked Questions
Why can't I book and pay for the practical date combined with online theory?
It is important that you learn the theory before the practical day so everyone is at the same level. There is a lot to learn and you will be assessed throughout the online course. You need a 70% pass mark to progress onto the practical training day. As the theory is online you can go at your own pace, and if any of life's obstacles show up to eat into your time for completing this, then there is no need to worry as you have 1 year to complete the course, thus not putting any strain on anyone to complete or rush the theory training. This allows places on the practical day to be available and more dates added where needed. It is a natural progression.
What do I need to bring on the practical day?
1 set of bed linen, including pillows/bolsters. If you are travelling from another country, find out what linen you can borrow from your accommodation. At some venues we require up-to 50% of students to bring a massage couch. This will be co-ordinated by your tutor. When registering for your practical day, you will be asked if you are able to bring all the items on the list. If you are able to transport extra pillows or linens, this will be helpful too. All our venues have close parking and drop off points for loading.
When will I get my certificate?
After successful completion of the online theory, practical day and your complete case studies, you will receive your certificate within 5 working days of your case studies being marked and submitted by email.
How long do I have access to the course?
How does lifetime access sound? After enrolling, you have unlimited access to this course for as long as you like - across any and all devices you own.
What if I am unhappy with the course?
We would never want you to be unhappy! If you are unsatisfied with your purchase, contact us in the first 14 days and we will give you a full refund.
How long does it take to mark my case studies?
Your case studies will be marked and you will receive the results within 5 working days.
Do I need to bring a model?
No. Part of the learning experience is to receive the treatment ourselves. Only then can we truly appreciate and experience what our clients will receive from us. We learn just as much from receiving as giving!
What support is available after I have completed the course?
The START with touch ethos is built around support, and it is our policy to support students as long as you need it. We have various ways in which we do this. The most valuable support can be found on the closed Facebook group where you will receive tips, encouragement and support for every aspect of your oncology massage journey from Maureen Bonner and other therapists who work within this specialty field.
Do I need insurance to do case studies?
As you are a qualified massage therapist, you should have public liability insurance in place. Please contact your insurance provider to inform them you will be undertaking 3 case studies as part of the START with touch Oncology Massage Level 3 course. Every insurance company is different, but the majority of them will cover you without an extra premium.
What kind of consent is required by my client to allow me to carry out specialist oncology massage?
A minimum of informed consent is required from your client. All insurance companies set their own guidelines which must be adhered to. However it is our mission here at START with touch to make it easier for therapists to treat clients with a history of cancer by first developing this thorough training and second to continue to communicate with all the leading underwriters.
Will I be able to gain insurance?
Yes, you will never have to turn anyone away again. The course is accredited by the major bodies in the UK and is fully insurable for you to treat clients out with a hospice/ medical setting. You are able to treat clients with cancer or a history of cancer within your therapy business, whether this is home visits, salon or in a spa.
How many CPD points are awarded for START with touch Oncology massage level 3 vocational training course?
Each membership company sets their own number of CPD point which depends on the amount of learning hours. START with touch Oncology massage level 3 course will take you a minimum of 26 hours study.