Oncology Massage Level 2 & 3 Vocational Training
Feel confident to massage someone with cancer- become a Certified Oncology Massage Specialist!
Enroll in Course
This is the old level 2&3 course not published online. Must be completed by End July 2022
Last year we did give the deadline of November 2021to complete the course, we've significantly gone above and beyond this time frame and need to draw a line on this old course enrolments which were supposed to be completed within a year. There are assessment dates published and you also can request one to one assessment so there is no reason to not be able to complete your course and finally be able to help more people with your new specialist massage qualification.
End of July 2022 will be the final date that all enrolled students on the old format level 1 - level 2&3 split course will cease being able to qualify without incurring an extra fee and starting an enrolment from the beginning on the new format level 3 oncology massage vocational training course as for some of you it has been in limbo for over 2 years since you enroled on the course. This deal would only be available for 3 months end of October 2022 @ £100 off level 3 professional or ultimate course.
Course Prerequisites
This course is only available to qualified massage therapists with a level 3 minimum body massage & A&P qualification and to those who have successfully completed START with touch Level 1 Oncology massage theory course.
Due to the current Covid-19 pandemic restrictions on our industry. The accreditors FHT and ABT have approved live online assessment for your level 2 course.
Both assessments need to be completed to gain your Level 2 qualification, pick a date for Supine Bolstering and the Andy/Bethany assessment. This can be done on different days and there are a few options to do both assessments on the same day.
Your enrolment form link to book your date will be sent to you by email when you completed your level 1 Oncology massage course .
Upon reflection after we held our first zoom classes, Maureen & Trudy really loved the small groups but also the 1-2-1 sessions and if you have any specific dates and times in mind that may be more suitable for you, please send us an email to [email protected] and we may be able to accommodate a 1-2-1 assessment session for you.

---
Dates for Live online assessments are now available. Maximum of 4 students to each live zoom assessment.

Get ready to return to work with your new Specialist skilled Oncology massage therapist qualification- Never turning anyone away again including those living with life limiting conditions. Thank you for the valuable work you do!
Maureen has returned from her symptom management stay at the local hospice and is ready to add a few more dates for assessment this year. She wants to continue to be part of the movement she created till the day she dies. Already exceeding her lifespan by 2 years when the prognosis was 1 year back in the summer of 2019.
Well people if you want the pleasure of being taught and the one to one mentoring from Maureen the time to book is now or the chance will be forever lost. Nothing makes her happier than chatting with like minded therapists and boosting your confidence to support you in working with clients with complex conditions.
April
*Monday 25th April 2022 1830-2000 Online Zoom Andy/Bethany Oncology Massage Treatment
*Tuesday 25th April 2022 1830-1930 Online Zoom Supine Bolstering & Restorative Touch
May
*Monday 30th May 2022 1400-1500 Online Zoom Supine Bolstering & Restorative Touch

*Monday 30th May 2022 1830-2000 Online Zoom Andy/Bethany Oncology Massage Treatment

June
*Sunday 26th June 2022 1100-1230 Online Zoom Andy/Bethany Oncology Massage Treatment

*Sunday 26th June 2022 1400-1500 Online Zoom Supine Bolstering & Restorative Touch
July
* Sunday 31st July 2022 1100-1230 Online Zoom Andy/Bethany Oncology Massage Treatment
* Sunday 31st July 2022 1400-1500 Online Zoom Supine Bolstering & Restorative Touch
More dates coming soon, these may be the last teaching dates with Maureen.
Places are limited to 4 people on Maureen's courses. You must complete all online assessments at least 1 week to confirm your assessment place,
---
ALL FACE TO FACE TRAINING DATES ARE CANCELLED UNTIL FURTHER NOTICE FOR THE SAFETY OF YOU AND OUR STAFF.
We have no plans to resume venue teaching as Maureen can only assess via zoom because of her immunosuppressant terminal illness.
Due to the current Covid-19 pandemic restrictions on our industry. The accreditors FHT and ABT have approved live online assessment for your level 2 course.
Scroll down for more information on Venue practical date updates.

The Level 3 course format has also been revised with online lectures, videos that you'll have life-long access to, just like revisiting your class again again whenever you need a wee refresher. So even better than attending a class for a day, let's face it we always forget something or wish we could see that demo again.
---
If this sounds like the course you've been looking for, then please sign up on this page to start your oncology massage journey. I'm really looking forward to helping you to gain this specialist knowledge and these valuable skills.
Maureen
P. S. You might like to know that I will be donating part of the proceeds from this course to charities, specifically those that need funding to carry out complementary therapy treatments.
P. P. S. Got questions? Check out the FAQ section below for lots more detail.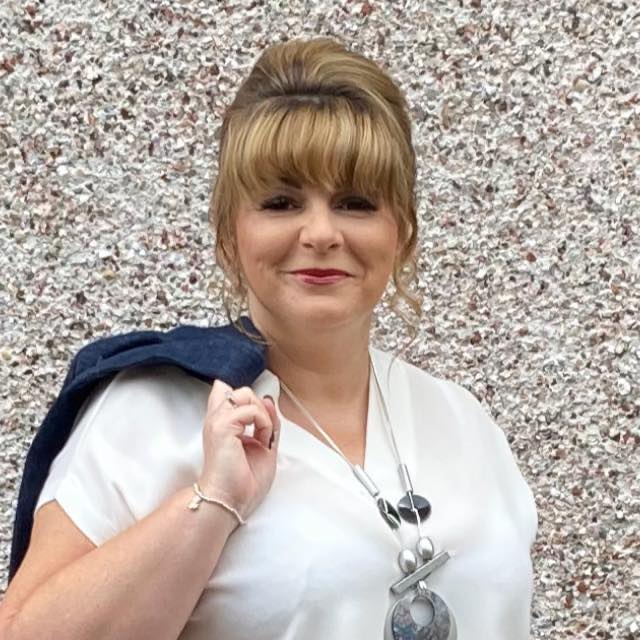 I've have been to Maureen for courses and she is an amazing teacher, patient, understanding & helpful. I was a bit anxious about the courses but nope she relaxed me straight away. Thanks your a star
Claire Black- Rest And Be Tranquil
I have completed 2 courses with Maureen so far. she is an amazing lady. So full of knowledge and experience and love. She has given me so much encouragement and support to follow my dream, very inspirational. Thank-you very much Maureen and I'll definitely be signing up for more courses in the future. xx
Lucy Rogerson- The Hidden Sanctuary, Holistic Therapies by Lucy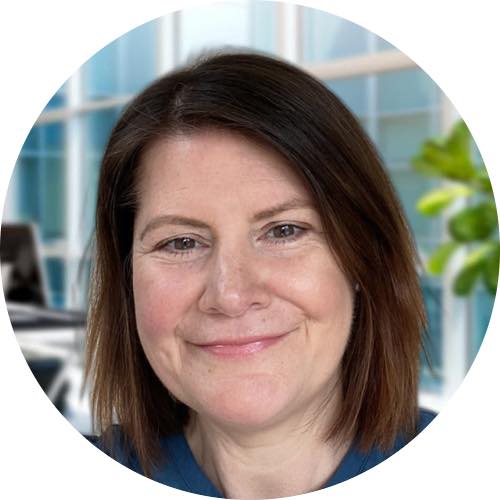 Have recently started Oncology Massage course with Maureen and the practical session was great ...she really knows her stuff and the enthusiasm was immense. Can't wait to complete the course and look forward to further training with Maureen. She is so supportive too. Thank you
Liz Elliot
Your Instructor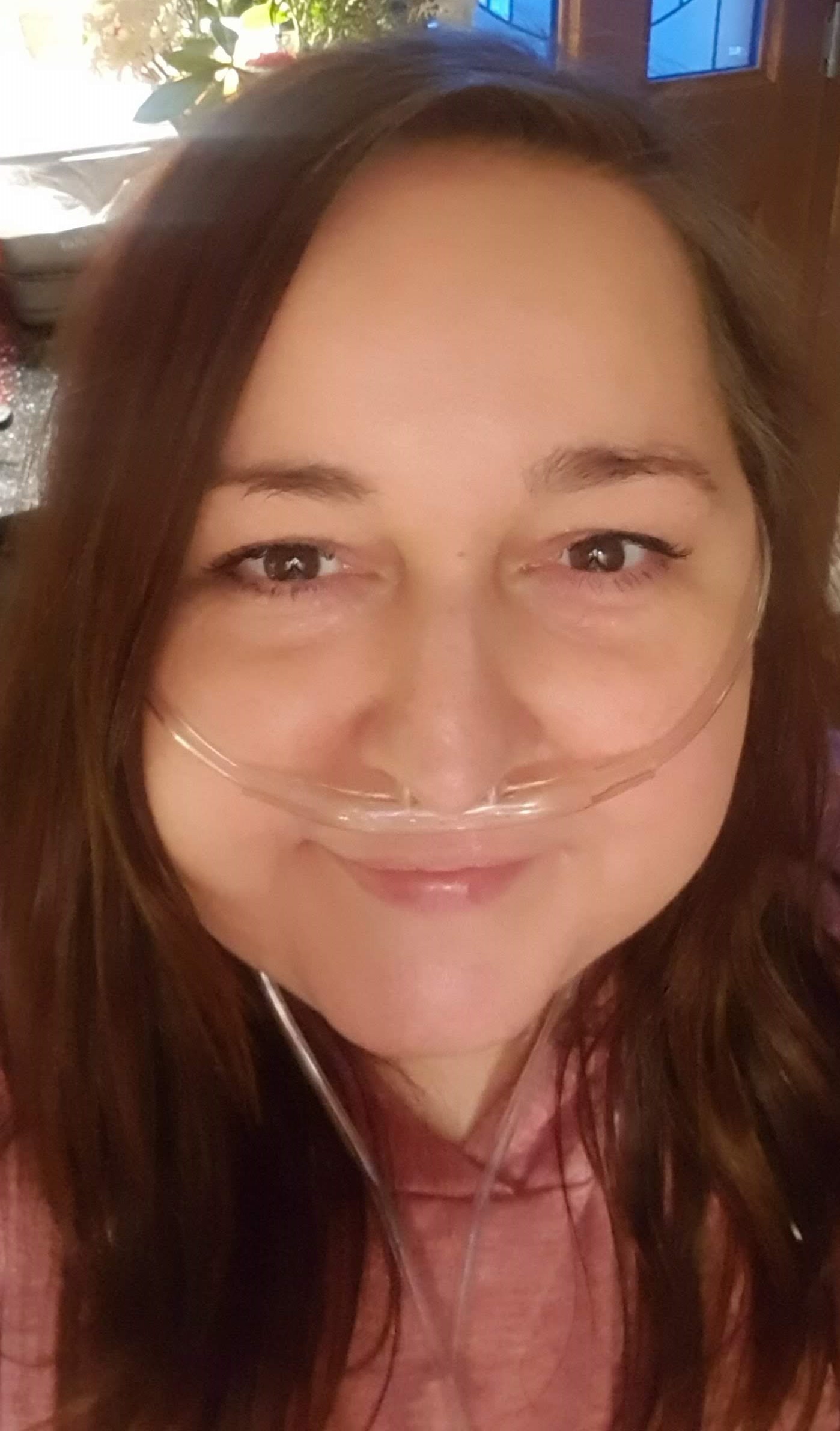 Maureen Bonner is an experienced oncology massage expert since 2001 and has been recognised by the industry's regulating associations for her inclusive and supportive teaching style and contribution to the Education of Complementary therapies and Oncology Massage by the Federation of Holistic Therapists (FHT) Tutor of the Year 2018 Finalist at the FHT Excellence awards.
It all started in the year 2000 when she trained in Complementary therapies and Beauty Therapy.
Ironically she's spent the past 20 years of her career, researching and providing treatments to those with cancer and life limiting conditions and complex health needs, resulting in START with touch Oncology massage level 3 vocational training becoming a recognised qualification in the industry, accredited by FHT and ABT and she has taught all over the world.
Now Maureen is advocating from a patient/ clients point of view as she applies all her expertise into symptom managing her condition using various complementary therapies, reducing the amount of medication and severity of reactions and symptoms from her terminal rare interstitial lung disease.
Early in her career she volunteered at a local hospice where she worked along with medical professionals to show the benefit that massage and other complementary therapies had on the wellbeing of patients. At the same time, she was able to show that massage therapy helped with various symptoms that cancer patients were going through with the effects of their treatments.
Maureen has also been involved in working with the elderly in nursing homes with patients suffering from dementia and Alzheimer's. Other groups she has worked with include the local fibromyalgia group, people with sight, hearing and speech impairments, and various other groups which support people with a number of disabilities. She also has a massage clinic, the Holistic Clinic which she has been running for over 10 years. Before that, she operated a mobile therapy clinic which was also involved in corporate work throughout the Central Scotland area. Through this, she delivered therapies and health relief functions, meditation sessions and mindfulness lectures. Furthermore, she is also a practicing Nicherin Buddhist and this is where her passion for inclusiveness comes from.
Throughout her career she has continued to develop herself professionally, obtaining many certificates in training on various massage skills, learning Eastern methods as well as advanced Western methods. She also works with energy, been involved with crystals from a very young age, (around the age of 5) and meditation. She is also a Reiki and Seichem Master.
Maureen tells an up to date story here on YouTube why you see her wearing an oxygen canula, and in her own words her "big baw face" appearance has changed because of the life saving medication she is on to help extend her life, enabling her to have even one more extra day joyfully living doing what she loves most. Supporting and teaching others within the complementary therapy industry.
Maureen is looking forward to being your tutor and helping you fulfil your ambitions as she has hers, and welcomes the opportunity to share her knowledge and enthusiasm with you while supporting your journey and helping you to achieve your dreams.
Course Curriculum
Client interview
Available in days
days after you enroll
Risk of Lymphedema
Available in days
days after you enroll
Risk of DVT
Available in days
days after you enroll
Frequently Asked Questions
When will I get my certificate?
After successful completion of the online theory, practical day and your complete case studies, you will receive your certificate within 5 working days of your case studies being marked and submitted by email.
How long do I have access to the course?
How does lifetime access sound? After enrolling, you have unlimited access to this course for as long as you like - across any and all devices you own.
What if I am unhappy with the course?
We would never want you to be unhappy! If you are unsatisfied with your purchase, contact us in the first 14 days and we will give you a full refund.
How long does it take to mark my case studies?
Your case studies will be marked and you will receive the results within 5 working days.
What support is available after I have completed the course?
The START with touch ethos is built around support, and it is our policy to support students as long as you need it. We have various ways in which we do this. The most valuable support can be found on the closed Facebook group where you will receive tips, encouragement and support for every aspect of your oncology massage journey from Maureen Bonner and other therapists who work within this specialty field.
Do I need insurance to do case studies?
As you are a qualified massage therapist, you should have public liability insurance in place. Please contact your insurance provider to inform them you will be undertaking 3 case studies as part of the START with touch Oncology Massage Level 3 course. Every insurance company is different, but the majority of them will cover you without an extra premium.
What kind of consent is required by my client to allow me to carry out specialist oncology massage?
A minimum of informed consent is required from your client. All insurance companies set their own guidelines which must be adhered to. However it is our mission here at START with touch to make it easier for therapists to treat clients with a history of cancer by first developing this thorough training and second to continue to communicate with all the leading underwriters.
Will I be able to gain insurance?
Yes, you will never have to turn anyone away again. The course is accredited by the major bodies in the UK and is fully insurable for you to treat clients out with a hospice/ medical setting. You are able to treat clients with cancer or a history of cancer within your therapy business, whether this is home visits, salon or in a spa.
How many CPD points are awarded for START with touch Oncology massage level 3 vocational training course?
Each membership company sets their own number of CPD point which depends on the amount of learning hours. START with touch Oncology massage level 3 course will take you a minimum of 26 hours study.