Dear Massage Therapist,
Why do you do massage? What motivates you?
I'm going to guess that part of your answer is that you really care about people. You love to see the difference your treatments make, and to hear how the lives of your clients are improved. Maybe even transformed.
The last thing you want to do is turn anyone away from receiving this wonderful treatment.
But what happens when you have a client with a contraindication? Someone living with cancer or who has had cancer?
They may benefit from and appreciate massage therapy more than anyone else, but if you're like many of my hundreds of massage therapy students, these are the thoughts that come into your mind:
"I can't take the risk - what if my treatment makes them worse?"
"Will my insurance still cover me if I treat a cancer patient?"
"I'm going to need a doctor's letter before treatment, and they're such a hassle."
"I've heard that it's safe for cancer patients to have massage therapy, but I'm just not confident in knowing what to do to make sure it's helping and not harming. How long should the treatment be, how regular, how do I make sure the client is comfortable…"
Sounding at all familiar?
Maybe you've been through the pain of turning away a client because you just weren't confident enough, and wished you could have been able to help. Perhaps it was a family member and you knew that if you just had a bit more knowledge you could have used your skills to make a huge difference to their comfort and treatment.
Or perhaps one of your regular clients got a cancer diagnosis and you really wished you could have continued to treat them so they didn't have to go to a hospice and have someone unfamiliar, or miss out entirely because they couldn't find a therapist who would treat them.
Because you truly care about people, these things matter.
Perhaps you've wished you could really feel confident and competent when it comes to cancer and massage therapy.
And never turn anyone away.
And help more people.And wouldn't it be great if you could also communicate confidently with a cancer patient and do a consultation knowing nothing has been missed and you are able to carry out a safe treatment that will actually help, and will be soothing and nurturing?
Well, that's exactly what I created the range of oncology massage courses for. I believe in never turning anyone away, and in this course you can learn everything you need to never turn away anyone with cancer.
Here's what you'll gain
No more fear
You'll understand how cancer spreads (hint: it's not mechanical movements) so you're armed with knowledge rather than uncertainty.
Knowledge
You'll know how to carry out a safe treatment, and you'll know you did everything right, so no feelings of worry or guilt.
Skills
You'll learn how to adapt current massage techniques safely and learn new techniques in restorative touch and lymphedema risk routines.
Confidence
You'll feel confident and competent, knowing you're an oncology massage specialist due to the specialist knowledge you gain from the course.When you choose the Level 3 Oncology Massage route.
Support
You'll have ongoing support from your tutor and the community of students, so the fear and confusion can't come back - all your questions will be answered.
No need to do another oncology massage course
I keep up to date with everything in the industry by attending worldwide conferences and events - the information I gather will be passed directly to you via the online theory platform if you have chosen the Ultimate Oncology massage training.
Treatment plan formula
I'll teach you my unique "APP formula" for consultations to remove any doubt or concern that you might do the wrong thing in treatment.
Better client focus
You'll learn the right questions to ask so the client isn't worrying during the treatment, they understand all the way through.
Oncology massage database

Once you've successfully completed the course, you'll be added to my database of qualified oncology massage specialists, if you have chosen the Ultimate Oncology massage training.
So people looking for oncology massage can come to you.
Here's how it works
The course is delivered with clear, professional video lessons which are easy to watch and follow, along with a course handbook so you also have everything you need in writing.
The Teachable platform makes it really easy to follow along and to keep track of your progress through the material.
If this sounds like the course you've been looking for, then please sign up on this page to begin. I'm really looking forward to helping you to gain this specialist knowledge and these valuable skills.

Maureen
P. S. You might like to know that I will be donating part of the proceeds from this course to charities, specifically those that need funding to carry out complementary therapy treatments.
P. P. S. Got questions? Check out the FAQ section below for lots more detail.
Course Curriculum
Introduction
Available in days
days after you enroll
Myths Feel confident and dispel doubts and fears
Available in days
days after you enroll
Benefits of Oncology massage
Available in days
days after you enroll
Your Instructor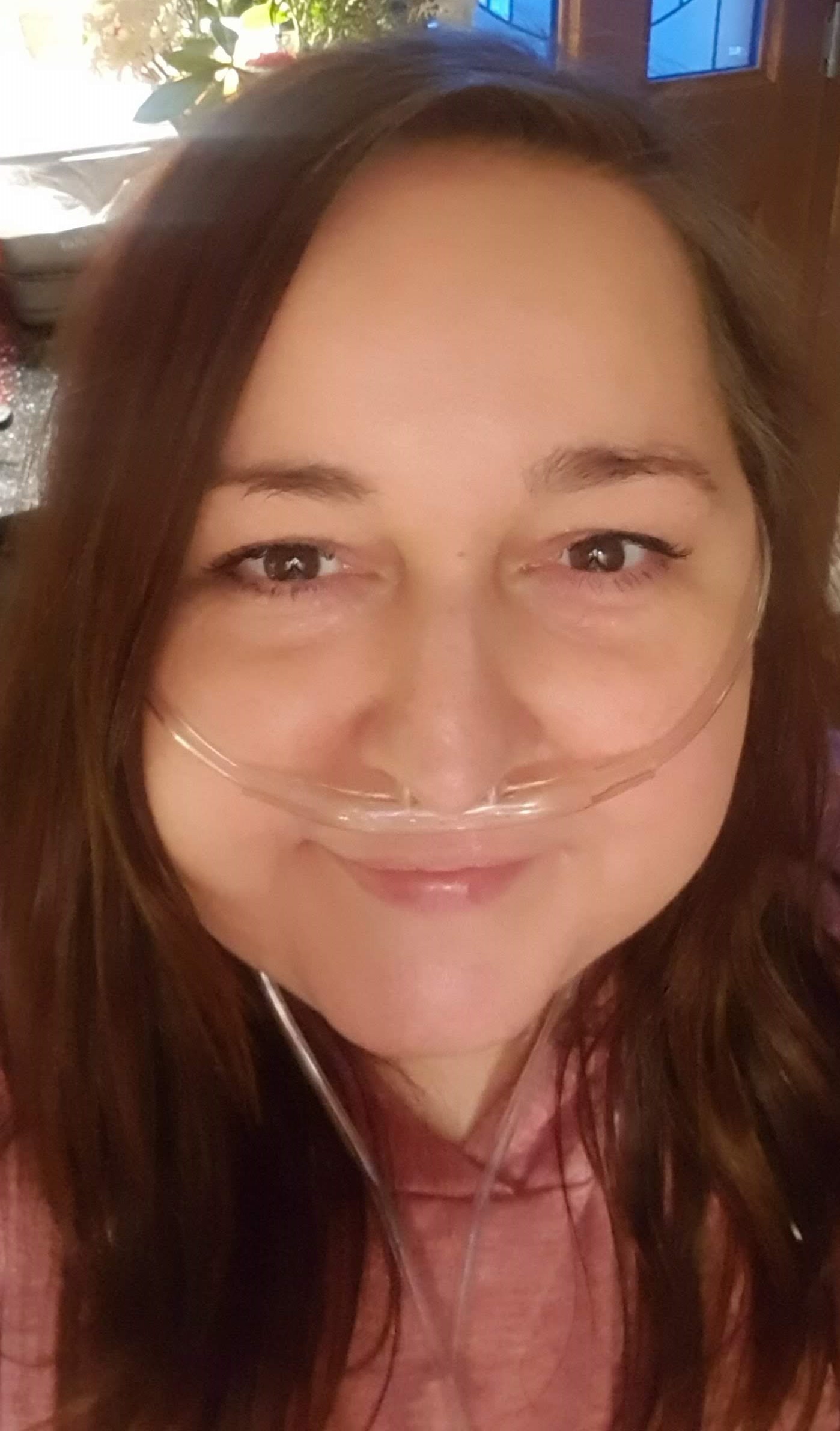 Maureen Bonner is an experienced oncology massage expert since 2001 and has been recognised by the industry's regulating associations for her inclusive and supportive teaching style and contribution to the Education of Complementary therapies and Oncology Massage by the Federation of Holistic Therapists (FHT) Tutor of the Year 2018 Finalist at the FHT Excellence awards.
It all started in the year 2000 when she trained in Complementary therapies and Beauty Therapy.
Ironically she's spent the past 20 years of her career, researching and providing treatments to those with cancer and life limiting conditions and complex health needs, resulting in START with touch Oncology massage level 3 vocational training becoming a recognised qualification in the industry, accredited by FHT and ABT and she has taught all over the world.
Now Maureen is advocating from a patient/ clients point of view as she applies all her expertise into symptom managing her condition using various complementary therapies, reducing the amount of medication and severity of reactions and symptoms from her terminal rare interstitial lung disease.
Early in her career she volunteered at a local hospice where she worked along with medical professionals to show the benefit that massage and other complementary therapies had on the wellbeing of patients. At the same time, she was able to show that massage therapy helped with various symptoms that cancer patients were going through with the effects of their treatments.
Maureen has also been involved in working with the elderly in nursing homes with patients suffering from dementia and Alzheimer's. Other groups she has worked with include the local fibromyalgia group, people with sight, hearing and speech impairments, and various other groups which support people with a number of disabilities. She also has a massage clinic, the Holistic Clinic which she has been running for over 10 years. Before that, she operated a mobile therapy clinic which was also involved in corporate work throughout the Central Scotland area. Through this, she delivered therapies and health relief functions, meditation sessions and mindfulness lectures. Furthermore, she is also a practicing Nicherin Buddhist and this is where her passion for inclusiveness comes from.
Throughout her career she has continued to develop herself professionally, obtaining many certificates in training on various massage skills, learning Eastern methods as well as advanced Western methods. She also works with energy, been involved with crystals from a very young age, (around the age of 5) and meditation. She is also a Reiki and Seichem Master.
Maureen tells an up to date story here on YouTube why you see her wearing an oxygen canula, and in her own words her "big baw face" appearance has changed because of the life saving medication she is on to help extend her life, enabling her to have even one more extra day joyfully living doing what she loves most. Supporting and teaching others within the complementary therapy industry.
Maureen is looking forward to being your tutor and helping you fulfil your ambitions as she has hers, and welcomes the opportunity to share her knowledge and enthusiasm with you while supporting your journey and helping you to achieve your dreams.
Frequently Asked Questions
When will I get my certificate?
After successful completion of the online theory, your assessments will being marked and an electronic certificate will be sent by email.
What is the pass rate of the online assessment?
70%
What support is available after I have completed the course?
The START with touch ethos is built around support, and it is our policy to support students as long as you need it. We have various ways in which we do this. The most valuable support can be found on the closed Facebook group where you will receive tips, encouragement and support for every aspect of your oncology massage journey from Maureen Bonner and other therapists who work within this specialty field.
How long do I have access to the course?
How does lifetime access sound? After enrolling, you have unlimited access to this course for as long as you like - across any and all devices you own.
What happens if I don't pass online assessment?
Don't worry, you will be sent an additional online quiz to complete. You will be supported by our tutors until you have successfully completed the online theory.
How many CPD points are awarded for START with touch Oncology massage Introductory course?
Each membership company sets their own number of CPD point which depends on the amount of learning hours. START with touch Oncology massage Introductory course will take you a minimum of 10 hours study.
What if I am unhappy with the course?
We would never want you to be unhappy! If you are unsatisfied with your purchase, contact us in the first 14 days and we will give you a full refund.