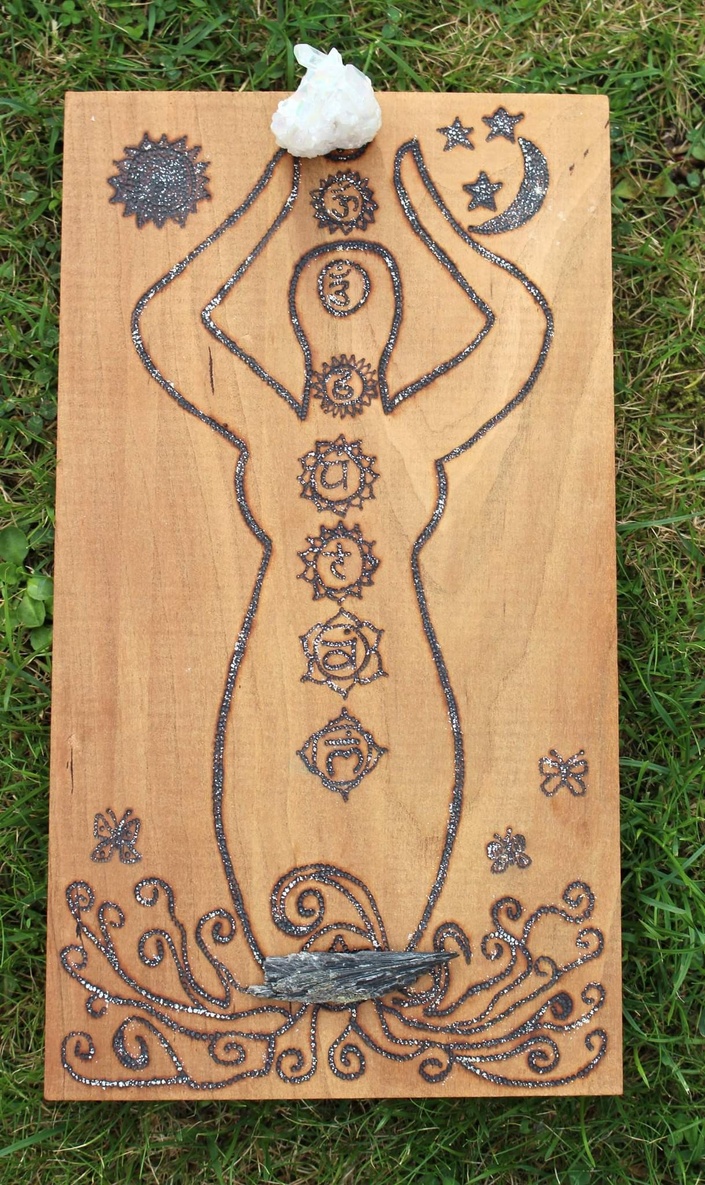 Self healing Crystal & Chakra Balancing course
Follow us in this guided self-healing treatment and feel the power of your crystals as they work with you to heal and balance your Chakras!
Are you drawn to Crystals?
Maybe you have sampled the powerful benefits for yourself and would like to connect with like-minded people!
Or maybe you've owned some crystals or been curious about crystals and how they work and what to do with them?
Ultimately you desire to know more!
Incorporating crystals into your daily life, working on your self- healing, balancing your chakras will enhance and amplify your energy and provide a powerful, peaceful and loving experience- transforming your life with your own beautiful crystals.
Crystals have been used in healing around the world since early civilisation.
They are powerful healing tools that will help you to boost your own natural healing power.
Crystals can aid healing in every area of your life assisting with physical, emotional and spiritual health.
They can support you, to feel happy and peaceful, amplifying the power of love and light, creating harmony within chaotic environments!
On this course you will learn:
How to dowse with a pendulum
Crystal cleansing, charging and energising
A full Self-healing Crystal & Chakra balancing treatment
The history & development of Crystal healing
What is Crystal healing and how it works
The benefits of Crystal healing
Contraindications to Crystal healing
Crystal meanings
Entry requirements
There are no entry requirements for this course. This is available to both the beginner and existing therapists wishing to gain further knowledge and update their skills.
Here's how it works
Check out the course curriculum by scrolling down.
The course is delivered by crystal and energy healing experts, Maureen Bonner & Karolyn McPherson in easy to follow fun videos, there's even a downloadable chakra PDF, easy to read information in the lessons and a couple of fun quizzes.
You'll meet them inside the course, and they'll be sure to put you at ease and their infectious enthusiasm will rub off and you'll be buzzing about all things crystal too!
Maureen and Karolyn met over 18 years ago and are soul sisters, living and breathing all things "energy healing", each have multiple life experiences and stories of the benefits of working with crystals throughout their life's.
And they'll share it all with you,
To help you use crystals in your daily life to help balance your physical symptoms,
Reduce the severity of mental symptoms such as anxiety, stress and mental tiredness,
All supporting you to transform your life and find your true life's purpose!
Preparation for your treatment
Online course
Good internet connection
Up To date browser
Equipment for your crystal healing and chakra balancing treatment
Pendulum
Selection of crystals (cleansed and energised)
Cleansing aid of your choice (even clapping your hands)
Blanket/ pillows/ cushions , whatever you need to get comfortable sitting or lying down.
There is no need to invest in anything, start with what you have!
Have a practice with your pendulum and prepare before treatment
Watch all the lessons in preparation before your self-healing treatment!
Your ready now!
We recorded a live zoom self healing treatment on Sunday 22nd of August at 11.30 and it was AMAZING ! (chakras fully balanced!)- the video is uploaded for you to complete your treatment when the time is right for you.
You'll also have lifetime access to all the material and watch it as many times as you like and be guided by us everyday if you wish too!
You'll be starting your journey, transforming your life, feel balanced and energised, supported by your beautiful crystals!
If this sounds like the course you've been looking for, then please sign up on this page to start adding to your skill set. We're really looking forward to helping you to gain this specialist knowledge and these valuable skills to heal your self with your crystals.

Maureen & Karolyn
P.S. Got questions? Check out the FAQ section below for lots more detail.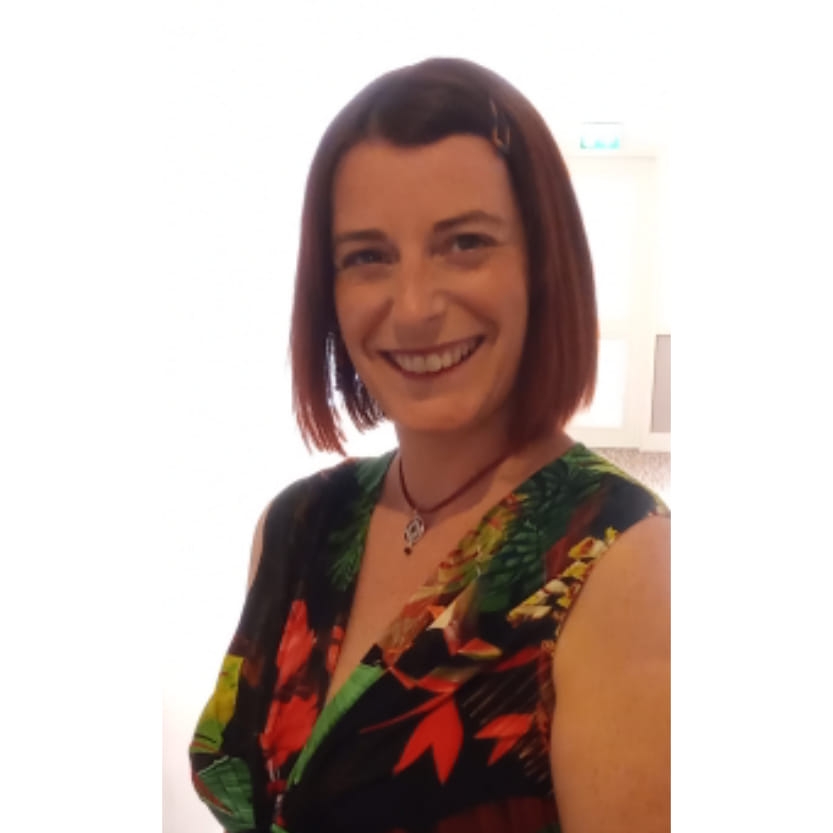 "This course helped me to follow my intuition and trust what I am feeling from the crystals and the messages that I may receive from them. I have always felt a connection with crystals, but now I have been shown how to use them in a self healing treatment, I can feel their powerful energies even more."
Lucy Rogerson
"Having completed the training and got my certificate last week, I bought crystals that were suggested for the 7 chakras and a clear quartz pendulum and I am so glad I did!!! Pre treatment I felt relaxed and calm and was very much looking forward to the treatment. The crown chakra, I used a clear quartz which was very warm to touch, moving down the chakras, sometimes my mind did wander but I was always brought back into the zone by Maureen's soothing voice. Finishing off with the root chakra I had a black obsidian which felt ice cold!!! After the treatment I felt 'lighter' and more 'free' even for the rest of the day I felt so positive when for the last few months I've been feeling up and down, more down to be honest for no real reason. However it didn't end there!! Yesterday I had a great day at work, can't remember saying that for months (I work in HR but trying to start a massage business to!) I even got a few more 'likes' on my business Facebook and a new booking!! AND today after my car insurance quote increased by nearly £100 I called them and they reduced it by £80!!! AND…. After battling with EE for 6 weeks over my mobile phone upgrade and getting nowhere today they confirmed they would refund all the money they charged me by mistake - wow!!! I also used my pendulum for the first time and I can honestly say it spoke to me!!! I felt I really connected with it, it told me what I didn't really want to hear but I know it is the right decision and I feel almost relieved, if that makes sense. I will certainly be watching/listening to your videos when I feel out of balance and need a cleanse again. I cannot thank you enough!"
Angela Ashton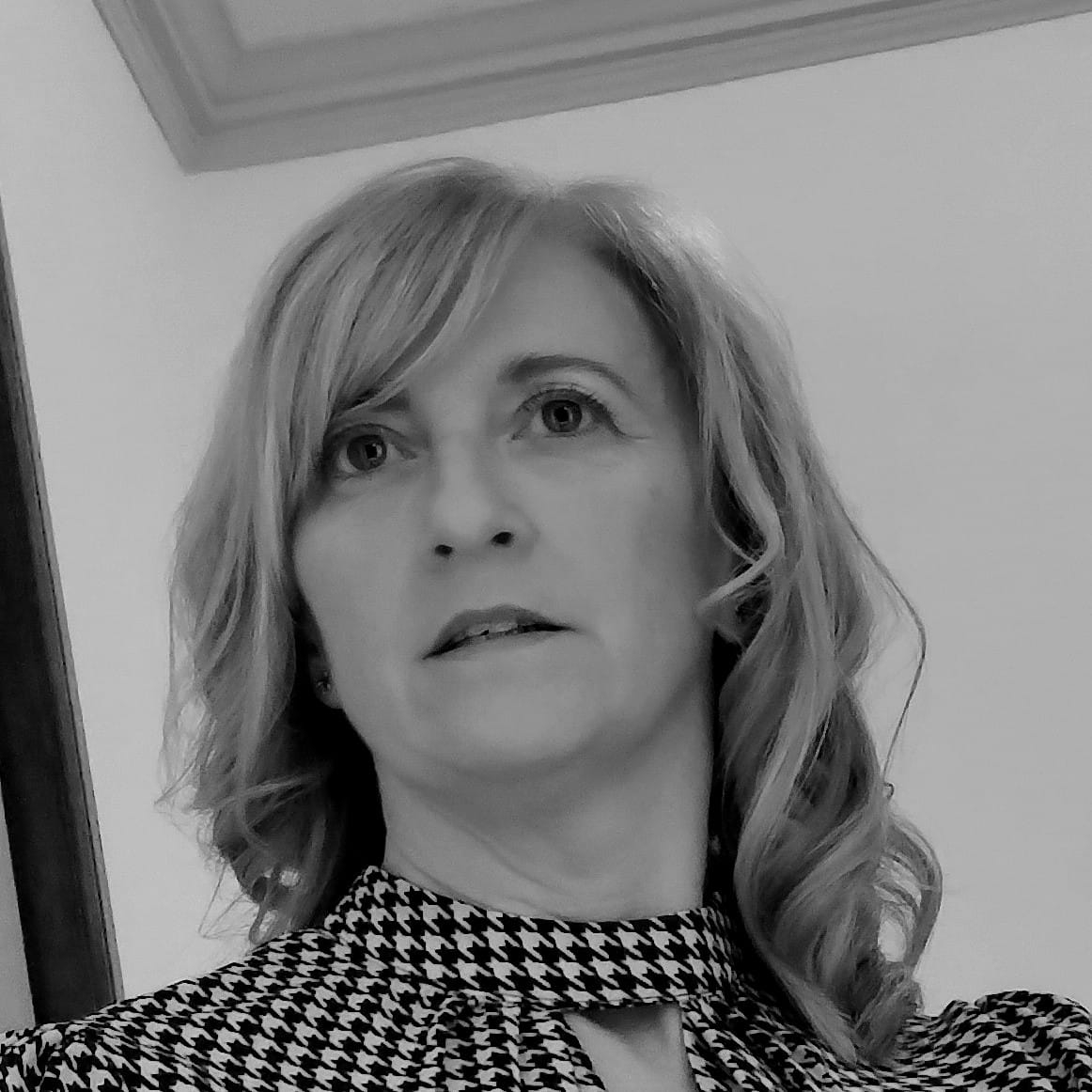 "I found the course extremely interesting. Its given me a proper insight into how to work properly with crystals, cleansing, re-energizing, understanding how to use them in daily life etc. I was extremely relaxed during the treatment also which was helped very much by the guidance of you both."
Gillian McNicoll
"I was able to experience a deeper connection with my crystals and healing techniques. I loved all the videos, and the text information. In the final meditation I really appreciated walking us through each Chakra and sounding out the vibrations. I also enjoyed the simplicity of the explanations, the laughter and shared experiences in each video from Karolyn and Maureen. A lovely course for a beginner or even experienced Crystal Healer like myself."
Sarah Chapman
Your Instructor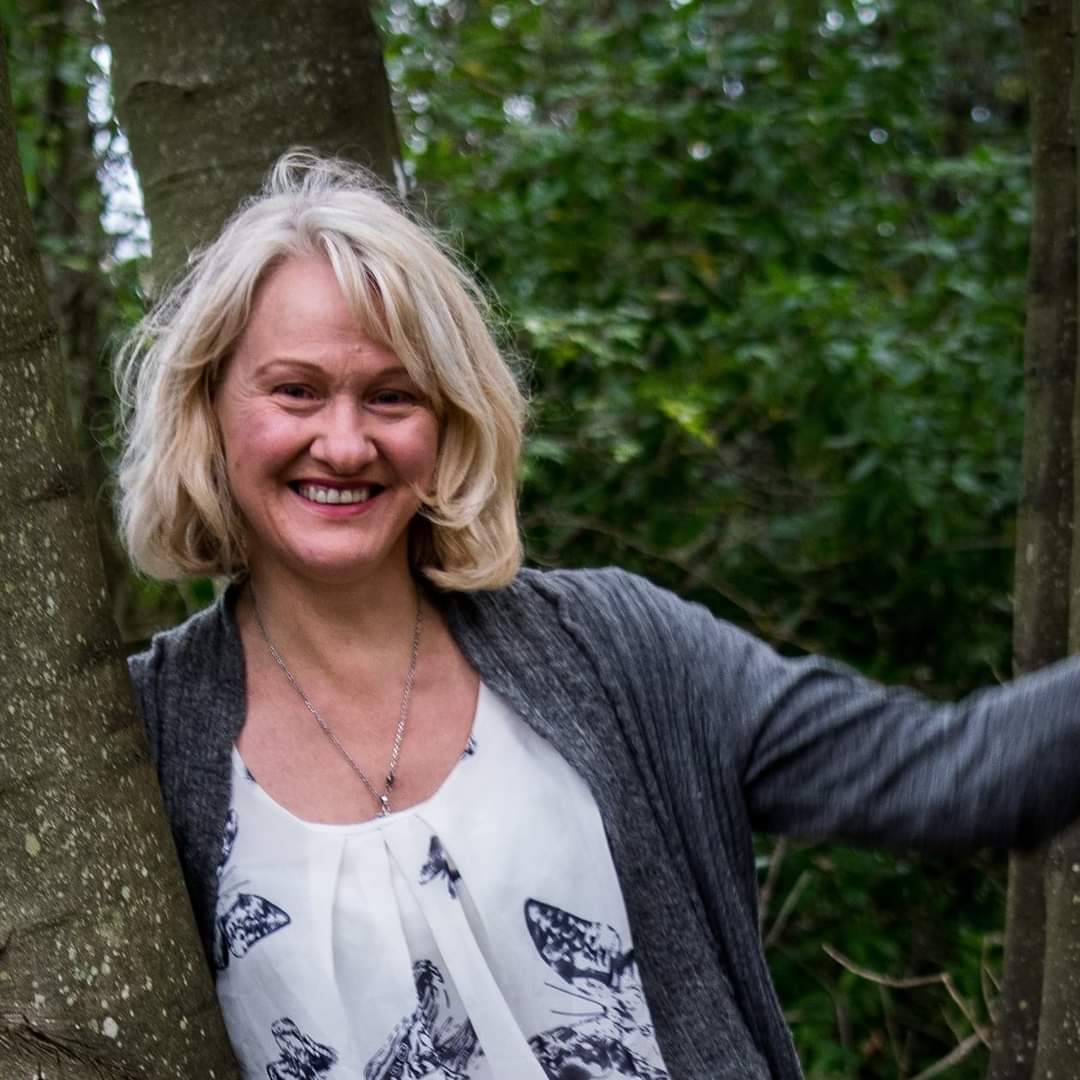 As a child, encouraged by my Dad, I'd collect stones from the beach. I was drawn to the feel of the stones and found them comforting to hold.

It wasn't until many years later that I realised the stones are natural quartz, granite and pyrite crystals. My garden remains adorned with many of these stones to this day.
I have always been drawn to the energy and warmth of crystals. I choose my outfits to fit around the colour of the stones rather than the other way about.
My fascination and passion for crystals has increased over the years. I've been using them for myself and with family but wanted to share their energy by helping others. This led me to undertake a crystal treatment and chakra balancing course and then go on to qualify in crystal Reiki.
In my chosen profession as a Sonographer I work with the magic of crystals on a daily basis. It is piezo electric crystals which allow the ultrasound images to be produced.
My journey with Reiki began more than 25 years ago when a friend's mother offered me a treatment to help with shoulder pain. I hadn't heard of Reiki and confess to being extremely sceptical. However, I was surprised at how the pain eased and found that I felt more relaxed and slept well afterwards.
It wasn't until several years later that I took the opportunity to do Reiki Level 1 for myself. Although I didn't fully understand and couldn't rationalise it, I was amazed at how different I felt.
After being attuned to Reiki master / teacher level I have practised Reiki on friends, family and animals. It's a joy being able to share with and teach others in this beautiful, beneficial healing technique.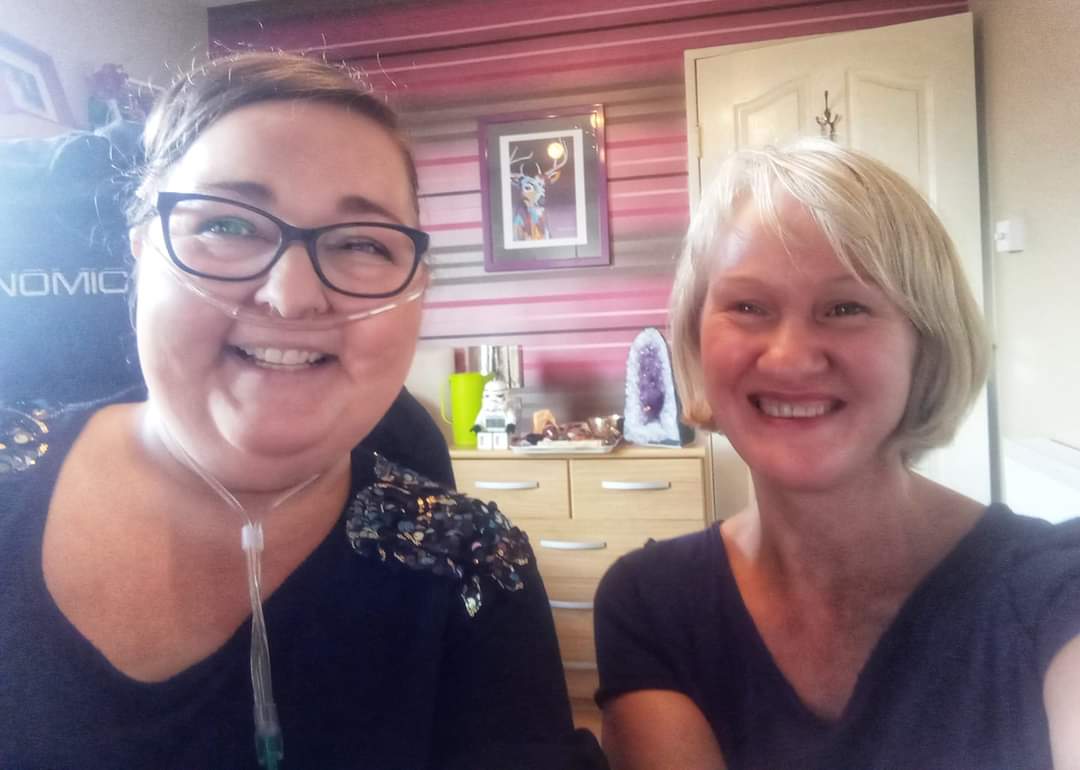 Maureen Bonner is an experienced oncology massage expert massage expert since 2001 and has been recognised by the industry's regulating associations for her inclusive and supportive teaching style and contribution to the Education of Complementary therapies and Oncology Massage by the Federation of Holistic Therapists (FHT) Tutor of the Year 2018 Finalist at the FHT Excellence awards
It all started in the year 2000 when she trained as a Massage and Beauty Therapist.
Ironically she's spent the past 20 years of her career, researching and providing treatments to those with cancer and life limiting conditions and complex health needs, resulting in START with touch Oncology massage level 3 vocational training becoming a recognised qualification in the industry, accredited by FHT and ABT and she has taught all over the world.
Now Maureen is advocating from a patient/ clients point of view as she applies all her expertise into symptom managing her condition using various complementary therapies, reducing the amount of medication and severity of reactions and symptoms from her terminal rare interstitial lung disease.
Early in her career she volunteered at a local hospice where she worked along with medical professionals to show the benefit that massage and other complementary therapies had on the wellbeing of patients. At the same time, she was able to show that massage therapy helped with various symptoms that cancer patients were going through with the effects of their treatments.
Maureen has also been involved in working with the elderly in nursing homes with patients suffering from dementia and Alzheimer's. Other groups she has worked with include the local fibromyalgia group, people with sight, hearing and speech impairments, and various other groups which support people with a number of disabilities. She also has a massage clinic, the Holistic Clinic which she has been running for almost 10 years. Before that, she operated a mobile therapy clinic which was also involved in corporate work throughout the Central Scotland area. Through this, she delivered therapies and health relief functions, meditation sessions and mindfulness lectures. Furthermore, she is also a practicing Nicherin Buddhist and this is where her passion for inclusiveness comes from.
Throughout her career she has continued to develop herself professionally, obtaining many certificates in training on various massage skills, learning Eastern methods as well as advanced Western methods. She also works with energy, been involved with crystals from a very young age, (around the age of 5) and meditation. She is also a Reiki and Seichem Master.
Maureen tells an up to date story here on YouTube why you see her wearing an oxygen canula, and in her own words her "big baw face" appearance has changed because of the life saving medication she is on to help extend her life, enabling her to have even one more extra day joyfully living doing what she loves most. Supporting and teaching others within the complementary therapy industry.
Maureen is looking forward to being your tutor and helping you fulfil your ambitions as she has hers. Also, she welcomes the opportunity to share her knowledge and enthusiasm with you while supporting your journey and helping you to achieve your dreams.
Course Curriculum
Hi from Maureen and Karolyn
Available in days
days after you enroll
How can crystal therapy help?
Available in days
days after you enroll
All about Crystals!
Available in days
days after you enroll
Frequently Asked Questions
When does the course start?
You'll get access straight away to the course to get started
How long do I have access to the course?
How does lifetime access sound? After enrolling, you have unlimited access to this course for as long as you like - across any and all devices you own.
What support is available after I have completed the course?
The START with touch ethos is built around support, and it is our policy to support students as long as you need it. We have various ways in which we do this. The most valuable support can be found on the closed Facebook group where you will receive tips, encouragement and support for every aspect of your therapy journey from Maureen Bonner, Karolyn McPherson and other therapists who work within the industry. You are not alone, "let's do this together!"
What if I can't make the live zoom @ 1130 on Sunday 22nd August 2021?
Don't worry, the video will be uploaded within the course content for you to complete your treatment when the time is right for you. You'll also have lifetime access to all the material and watch it as many times as you like and be guided by us everyday if you wish too!
What equipment will I need to invest in for my crystal healing and chakra balancing treatment?
There is no need to invest in anything start with what you have! I'm guessing you have a few crystals , then just start with that. Here is a recommended list to work with: Pendulum Selection of crystals (cleansed and energised) Cleansing aid of your choice (even clapping your hands) Blanket/ pillows/ cushions , whatever you need to get comfortable sitting or lying down.
What if I am unhappy with the course?
We would never want you to be unhappy! If you are unsatisfied with your purchase, contact us in the first 14 days and we will give you a full refund.